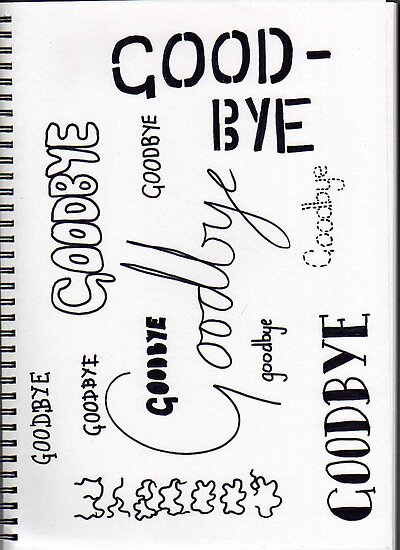 A little over two years ago during one of my regular trawl of the net, I came across an amazing site called  Weekly Geeks  filled to the brim with weekly discussions, sometimes challenge and sometimes just plain fun events ..
The wonderful thing about finding this site was that it's features went up like clockwork on a Saturday – the topics posted were topical, not too elaborative and just the right mix for anyone and everyone to get involved.
Today marks the end – the end of the Weekly Geeks.
Wendy one of the regular contributor to the Weekly Geek has written up a lovely goodbye piece as the final post on the Weekly Geeks site, Please jump on over and have a read..
Most of the readers to this blog have only heard of the weekly Geeks through my posting, over the past six months or so – they have gotten less and less and this is about regular for most of the participants of the event..  what can I say – life happened..
During my time participation in the WG, I have been challenged,  I have laughed, I have cried, I have even had some run ins with the darker side of the inter-net - from piracy to copyrights issues – but through it all the Geekers have been a solid force behind me and so my whole experience with the Weekly Geek has been a great learning curve..
I am sad to see it go but I understand why….
Some of my favourite post are
The O C R - Overly Critical Reader
Do you have shiny book Syndrome
(Post Amazing Book Depression) P.A.B.D.
Here is the link to all my Weekly Geeks posts - HERE…
One super good news that we learned recently is that Weekly Geeks was nominated for the BBAW Best Meme award for this year.
What a way to bow out..
I will miss you old friend.
Nothing in the world is permanent, and we're foolish when we ask anything to last, but surely we're still more foolish not to take delight in it while we have it. If change is of the essence of existence one would have thought it only sensible to make it the premise of our philosophy.
-W. Somerset Maugham (1874 - 1965) -
Read rest of entry