Just on the foot of my last post about finding time to read more – I had a date night last night, yup a honest to goodness date night and it's with none other than the telly.
Dinner was all done, snack box was filled –  and the kids know their parameters (yes, their parameter, which are)
Don't Call me
Don't talk to me
And unless the house is on fire – I don't want to know about it
so yes their parameters….
I am faithful to a few series but I refuse to set my schedule to a weekly rush to get to them in the evening or shorten my plans just to be at home to watch them. So I do the next best thing – I record everything – and I mean everything…
I do this TV date night once a month, so I have between between four and five episode of each show to get through – and I just veg out in front of the TV….
These are some the shows I filled up on last night….
House
I love HOUSE, not only because I am a huge fan of Hugh Laurie but just for the make up of the program.
The producers have really push the envelop on season six. With every episode there is that unreal feel, yet it all seem plausible…. I really hope they can keep up this level of ingenuity and continue with this program for a few more session yes…
I have not gotten my fill yet.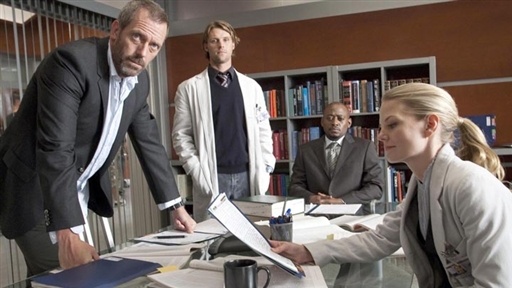 Warehouse 13
This is a new series to the UK and it's been on for a few weeks now and my second month of this series. It  is different and calls to the supernatural child in me. I am fascinated by this series and it brings all the conspiracy theories right up to the surface of my mind.
Despite all that however it a wonderful series, most of it is like a puzzle and all the Steamspunk enthusiast out there – there are some killer equipment in this series.
Click on pic to see the enlarged version
Click on pic to see the enlarged version
NCIS
Mark Harmon is one of those actors that I have grown up with – there is nothing this man can do wrong  in my book – I love, Love Love NCIS….
It the dynamics of the cast, the irreverent office manners that they have and the fear of god that Gibbs (Harmon's Character) put into them all…  I don't even know what season they are up to = I just watch each episode once, twice and more as well.
Bones
Need I say more – Just look at David – and again I say , need I say more…