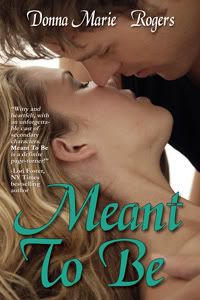 Back Of The Book

OFFICER GARRETT JAMISON is at the lowest point of his life. He believes a cop's greatest asset is his instinct and feels he lost his the night he got shot and his precious nephew kidnapped right out of his own bed. So he takes a leave from the force while he considers whether he wants to remain a police officer, or start looking into another career. If only his infuriating—and gorgeous—neighbor would keep her pesky cat from howling outside his window at all hours of the night...

JESSICA MCGOVERN struggles back from the brink of depression after the death of her young son. She packs up her old pickup truck, her mammoth gray-and-white tabby, Mr Louie, and moves halfway across the country for a fresh start in Wisconsin where she's rented her uncle's house. As it turns out, Midwesterners are just as friendly as she's always heard they were. Too bad her cranky new neighbor is the exception to the rule...
Standing there in nothing but a pair of black gym shorts, he was too hot for words. Damn him.

"So what can I do for you?" He leaned negligently against the doorframe, an almost pleasant smile curving his lips.

"I'm here to see Nick. Is he home?"

The smile disappeared. He straightened and crossed his arms over his chest, which made those huge biceps bulge even more. Jessica realized for the first time he had a tattoo. Huh. She wouldn't have thought him the type. Frankly, she thought tattoos were sexy, if they weren't garish, which his wasn't. It looked to be some sort of Chinese symbols.

Probably means 'He-with-head-too-big-for-hat.'

"You're barking up the wrong tree there, honey. Nicky's married to his computer."

"Not that it's any of your business, but that's exactly why I'm here. I'm having trouble with my online service and was hoping he could help." Now why did she feel the urge to explain herself? Double damn him.

He looked her up and down in an insultingly blatant manner. "I know a thing or two about computers."

"No kidding? Great, next time I need help surfing the porno sites, you'll be the first one I call."

His eyes went cold. "You think I'm just some big, dumb Neanderthal, don't you?"

Jessica gave him the same insulting once over he'd given her. "If the leopard toga fits..."

"I happen to have a BS in Computer Science."

Hands on hips, jaw working furiously, he looked so offended Jessica was hard-pressed not to laugh. "I don't understand. You could be making a lot more money in computers than you are as a cop. And you wouldn't be putting your life in danger on a daily basis." She glanced meaningfully at the scarred flesh visible just above the waistband of his shorts.

"This didn't happen in the line of duty. Besides, I love being a cop."

He said it as if she should've instinctually known it. Jessica sighed. Garrett Jamison was turning out to be much deeper than she'd imagined. "It's a noble profession. It's also a very dangerous one."

"True enough. But it's not as if I have a family who's dependent on me."

She reached up to tuck a stray lock of hair behind her ear. "What about your uncle, or your sister and brothers? Or your nephew? I'm sure they'd all be devastated if something happened to you."

"What about you?"

Meant To Be © Donna Marie Rogers
Review
Why is it that when you want peace and quite everything seems to conspire to make sure you are annoyed at every turn. Officer Garrett Jamison is going through a point in his life where he is conflicted about not only the choices he has made in the past but also his sense of judgement.
Personally this was worrying enough, but as a cop he is petrifies that he will make the most monumental mistake and he has two much to lose. With all this on his mind – the neighbours cat doing a nightly catcall is not helping, to find said neighbour at the local diner is just about the last straw and he gives her a bit more than neighbourly advise.
Jessica McGovern is the neighbour in question and she is one feisty woman and gives as good as she gets. Jessica has moved to small town Green Bay not only for a change of scenery but also for a change in her lifestyle. Things has not been going so well for her since the lose of her son and so with her ever faithful cat she packs up and starts small town living.
Jessica did not count on one of her neighbour being a big  brawny man who hated her cat and  was a nuisance at every turn. The last straw was when he turns up at her work place and started in on her – well she does what any red blooded female would do  -she belted him one……. Yeah she really did!
It's never good to assault the neighbour especially when he's a member of the local law. One thing it did though was open the channels for Jessica and Garrett to air their difference which turns out to be a healthy attraction that they had no  prospect of denying.
This does not go smoothly however as Garrett is hot tempered and quick to judge while Jessica's past has followed her to Green Bay and it' doesn't appear to be leaving anytime soon.
Positive
Firstly from the moment I met Garrett in  THERE'S ONLY BEEN YOU I loved him and am so pleased that Ms. Rogers gave him his chance at a happily forever after.
Once again Ms. Rogers starts off with a scenario that you can't help but get drawn into – A man, a woman and an overlarge cat – need I say more.
The story line is fast and very pacey – not a dull moment and if you blink you would probably miss any of the numerous antics that Ms. Rogers fill this book with.
MEANT TO BE is a character driven book – the cast all bring something to the plot, some good, some scary and some you just love just because it come wrapped up in a nine years old ball of fire.
All the cast from the previous book makes an appearance, some with their own little story, some just there for nefarious reasons and some for comic relieve.
This book can stand on it's own – however if I had not read the first book THERE'S ONLY BEEN YOU – I don't think I would have empathise or fallen in and out of love with the cast as  I did.
The language is definitely small-town language - no over the top glorified city ways – but nosey neighbours, lack of privacy and more over everyone seems to have a hand in planning Garrets life and it is such fun to watch.
I like the dynamics that Ms. Rodgers brings out in the cast – especially among the Jamison siblings – they are brothers and sisters – they tease, they quarrel, they fuss and they make up in style  - I really like that about this family.
The mystery was an unexpected twist to this book and it really gave the book an edge – all the other family dynamics, the laughter, the tears, the uncertainty felt like window dressing once the mystery was tossed in – I think this is were Ms. Rogers shine – she brings a lot of little things together and it worked.
Bottom Line
MEANT TO BE is a wonderful follow up to Ms. Rogers Green Bay series. With a plot that just keeps on twisting and turning – I was on the edge of my seat with impatience for the good guy to get his act together and for the bad guys to feel a true alpha male in motion.
While the first book ticked all the boxes of what  I like to read  - MEANT TO BE enhances on it and took it to a whole new level. I really enjoy this book.   
Niggles
Jessica started out in the book as a feisty take charge sort of woman and when the first sign of angst comes her way she literally became this guarded mouse of a person – no matter how I look at it, I can't get over the change in her. There are justification for this – but there was a moment there when TSTL kicked in and I wanted to literally give her the boots right up the whazhoo… 
I love books with kids and sometimes plots are written in such a way to put them in danger – which in itself is part and parcel of the plot. One book with this scenario I can just accept as part of the plot, two books – I am thinking, too much now, this child would be very much traumatise by how every low life passing through Green Bay with a beef against his family – grabs him as a convenient target…  not liking that at all.
Cover
I would probably say – just an average  cover, nothing to like but nothing to hate either.