This week I have one of the most special person to me that I have met online. For followers of my blog you would know that other than some good smut one of my next favourite passion is mystery, suspense or thriller.
Surfing the web, as we all do, I came across Yvette's blog and I was a lurker for quite awhile until I realised that I was becoming an item – I after all couldn't resist leaving comments. And by the very comment that I leave on her blog, I along with two other great bloggers have our own tag line on Yvette's blog " The Hang Em High Trio" – believe me you don't want to know how she came up with that name.
I absolutely love Yvette's blog and as much as Yvette is nervous as a day old kitten about the interview – I had so much fun coming up with the questions. This is the first interview that I have had to make every single question blog specific – as her blog fits into no mould and it is just a treat to visit her blog.
Without further ado – Welcome Yvette from True Crime Book Reviews to The Erotic Horizon.
I was so excited to find Yvette's True Crime Blog!  I am still relatively new to Blogger, and was just "getting my feet wet" so to speak, when I found True Crime Reviews.  In turn, Yvette began commenting on my blog and I had found a new blogging friend!
Yvette cares what her blog readers opinions are and she will pose a question at the end of her book reviews about the subject matter of the book that she has reviewed.  This is fun because you feel like you are part of a jury; and if you love to express your opinion openly, this is the place to do it!  She has been so generous as to host giveaways for her top commentors!
I enjoy Yvette's blog immensely.  She is a very talented blogger and book reviewer, and a wonderful friend!
Missy @ Missys Book Nook
I was very nervous yet felt very special to be asked to do this interview on Erotic Horizon.My answers might seem stilted but that is from being so nervous.I am actually more laid back but again this is a major part of my personality where my true self only comes out after I have known someone a while.I am totally natural with E.H> but as this was going to be for her readers I got absolutely terrified.
-1- What do you blog about and what is the name of your blog.
My blog's name is True Crime Book Reviews and I blog about true crime books.
-2- How did your love of True Crime come about.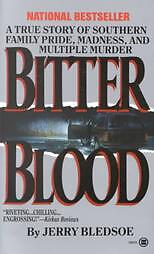 I had watched a program on TV at a friend's house on the Crime & Investigation channel. I could not afford to pay for the C&I channel back then so I was in absolute awe at what this channel was showing. After watching this program where they mentioned the book Life With Billy, my friend then helped me to find it on the Net. We could not find it at any local bookstores but we did locate it at Amazon. I still have the receipt with me (Amazon order no 103-8453584-9802217,sad hey). I ordered four books at the time. Life With Billy, Missy's Murder, Perfect Victim and Reasonable Doubt. The books were USD 26.31 and the delivery charge came to USD 103.92 adding up to USD130.23 for four books!!And that was back in April of 2007.Oh the desperation……..But that obviously did not deter me I just put plan B into action and I found a local site which supplied the true crime books I needed at a MUCH lower price, thank goodness. So from April 2007 true crime books have been an absolute passion for me and still going strong…
-3- What was your plan behind starting a blog - what did you hope to gain.
So I started to order LOTS of books from my online store and someone must have noticed because I was contacted in November last year about becoming an affiliate for them and starting my own blog.They paid for me to do an internet marketing course which I enjoyed.The only stipulation they had was that I include their description at the top of every book review and then add my own review below.So in February 2009 I started my blog.(Initially as practice for my online course I created some websites.My mother has a chalet in the Seychelles and my brother has a car hire there as well(my family comes from there).And my mom is so happy with the response she has gotten.She is fully booked till the end of the year.)But that all changed as I went along.I did not know what blogging was and I trudged along and then I started having fun.I used to watch my traffic feed and check stats and be so manic.NOW I hardly ever check those I am having too much fun and basically if they ended our contract I would still carry on with my blog.I have met so many nice people and made real friendships from across the world,some of whom I will definitely be visiting in the US.It is so amazing.I am from South Africa and our view of the internet is usually very sordid as in picking up people,dating,etc… but I have found out that it is so much more so anyone who cares to listen now I just carry on and on.
-4- I personally love suspense, crime and mystery however True Crime is a hard slog for me to get through - what do you balance your reading with. And in a month how many books do you read.
I love thrillers especially medical & psychological thrillers.My favorite non true crime writers are Jonathan Kellerman,Michael Crichton and James Patterson.
I used to order about 6 books every ten days so that would be about 18 books a month.Now with my Kindle I can read a book a day.The only thing putting the brakes on that exercise is money,money,money.So I buy from a littled used bookstore or from the market and sometimes I get some books from the library but otherwise I am too impatient to wait and I order online.
-5- What are some of your other love outside of true crime and are you finding time to enjoy them.
One of my other hobbies outside of reading is home renovations. I recently bought an old house (fixer upper) and I will be fixing it up and selling after a year. I made very sure that the bank had not taken back the house. I interviewed the 4 siblings to make sure about that. It turned out it belonged to their old parents who had passed away and so they decided to sell as they could not decide who would actually live in the house.I also love gardening.We are having an extremely cold winter in South Africa with rain (unheard of) and my little plants got confused and thought it was spring and starting sprouting.I have had to transplant them all and I keep them inside at night and bring them out for a bit of sun during the day.You should see my house.It looks like an indoor garden.
-6-From being a lurker, then a follower on your blog - I know you to have a wicked sense of humour. How important is humour in what you blog about and what are some of the small things that just make blogging worth it.
With true crime I have to be really careful what I say in my reviews.I cannot really say "I enjoyed this book" or " go get it now you have to get this book" or "thank goodness they published this book"because they are after all true stories with actual victims so that would sound terrible.I "try" to be funny in my comments when I talk to the other commenters and also in my posts which are non review posts,mostly to make the blog a little light hearted because it is actually so depressing.The other reason I do that is there seems to be a perception that true crime is really "voyeuristic" and some
people are ashamed to say they love reading it.I am trying hard to get past this perception and show that you can read true crime to learn how certain crimes come about.It is not for the gory details at all (I actually hate that) and as a reader of true crime I still am perfectly normal,have loving children(most of the time),and a little house that I clean and look after and so on.
The best part of blogging for me are the kindred souls I have met online,as in we all love to read.I do not have any "real life" friends who like to read and for me to be part of this "blogging about reading" has opened up a whole new world for me.I look at my computer in a totally different light now.It now represents to me all my friends all over the world.The world seems so much smaller now and everyone much closer.I love love blogging!!
-7- What widget/promotional site or other must have would you say made a difference to your blog.
There are so many.I joined the group "Book Blogs" and I have learnt so much there especially from the one "Blogging Tips".I joined Shelfari and their shelf option is excellent.I am manic about my google reader.I make sure I read every single post until I see one where I can make a "valuable" comment.Just my way of letting the blog owner know I was there.Google analytics is also amazing where I check which people from which countries came to visit.The Wowzio widgets have gotten me a lot of visits via Google.The only problem there is these widgets really increase your blog's loading time.But I have to say this,has anyone worked out Twitter yet? I cannot for the life of me understand what all the fuss is about.Please can someone enlighten me???
-8- Since you have started blogging, have your impression of blogging changes over that time.
It started off as something to do to decrease my monthly books cost and has turned into a passion,my number one hobby.I cannot stop talking about it to anyone,in restaurants,wherever I am,I have become a pain.The one time I went to a coffee shop and at the table next to us were 2 gentlemen.I have no idea how we started talking but it turned out they worked with police investigations and I got so excited I shouted "Give me your number" and the other patrons in the restaurant all stopped to stare thinking I was trying to pick them up.
-9-While blogging gives away a piece of our identity - do you feel you have changed since blogging.
This is something I have been thinking about for a while now.I notice some bloggers mention not having pictures of their families on their blogs for safety reasons.I try not to mention the names of my children for that reason. From a personal point of view I once went to a blog where the lady mentioned 2 of her children had died and that was too shocking for me.I guess what I am saying is that I try to balance being personal against too much information.The friends I have made online I usually e mail privately and then I am an "open" book. That is something that has amazed me.How making friends works the same in the cyberworld as in real life. Some people you click with and some you don't.I always thought that you could make friends with anyone on the net and it's not like that at all.That surprised me!
-10- .Where do you see your blog in a year from now.
I would love to do a post and get lots of comments immediately.On the other hand I am worried that if I do get to that stage that I will not know everyone like I do now and somehow lose that personal touch.So I worked out that 20 commenters who I know and love and who comment regularly would be perfect.
-11-What are some of the no no's for you in relation to reading and reviewing.
I refuse to do negative reviews.If I didn't like the book or found nothing nice to say then I don't review it.Usually those books I just do not finish reading so that makes it fairly easy for me.I put them aside.I have eight books like that on my bedside table.I do feel terrible about them but I have made friends with my blog and I cannot recommend a book I didn't like and they might come back and call me names(lol).Also I take into account that the writer spent a lot of time on the book so I cannot just dismiss their work by posting negative reviews.What I have done is email the writer personally with the reasons why I did not enjoy their book and hope that they take it as constructive criticism.
With true crime,there are some readers who prefer the investigative portions,some the background of the characters,some the court case.I include which part forms a major portion of each book so that makes it easy for my readers to decide for themselves.But otherwise if the book rambles on and on with no clear direction then I just give up.
-10- Are you the sole operator of your blog and are your reviews posted any where else..
I am the sole operator of my blog.I have rated a few books of mine on Shelfari but I haven't gotten around to actually
posting reviews anywhere else.That is something that I see for me in the coming year.
-11- You review in a niche market and i love it, however, what are some of the more noticeable positives and negative of the book industry over the past few years for you, especially in the area that you review.
True crime books used to really focus on the gory details of the crime with distasteful pictures of the victims.I find that now true crime writers are focusing more on the psychology behind the crime.That true crime books have become more tasteful and understanding of the victims behind the crime.True crime books are now targeting normal people like you and me who want to understand the crimes rather than focus on details of the crime which in most cases serve for nothing more than spectator value.I am one of those people who do not "slow down" to look at people in an accident on the side of the road.If I was a doctor or medical aide I would stop but otherwise this just creates a traffic jam which results in medical help taking longer to get to where they can provide help.
-12- Do you ever see true crime books going to digital
Do you mean as in "electronic" versions? There are quite a few available now and I read off my kindle.I also include a "kindle books" labels on the books I review which I got off Kindle.I am not so sure about the "audio" versions.
-13- What are some of the current features happening on your blog at the moment...
I always have a book giveaway happening.I run Hachette Book giveaways,also my own giveaway which is open to international readers and a monthly top commenter book giveaway.I want to start doing more author interviews.I have so many plans and so little time…
-14- Who is currently your favourite True Crime author and why.
I have to mention all my favorites and they are Kathryn Casey,Diane Fanning,Ann Rule,Jerry Bledsoe and Corey Mitchell.I find that books written by them are more well rounded in that each specific angle of a true crime story is covered well and written for easy reading.
-15- For readers who have never read true Crime but are interested in a lot of mystery and suspense, where would you suggest we start.
Oh wow without a doubt Bitter Blood by Jerry Bledsoe.It is a really thick book but absolutely amazing.But to start off slowly maybe Missy's Murder by Karen Kingsbury.I wish she would write more true crime books but unfortunately this was the only one she ever wrote.Basically it depends on each readers' choice of where their interests lie.Kathryn Casey,Diane Fanning and Ann Rule really focus on the early childhood and background of the main characters which I love but Jerry Bledsoe will take you on the entire journey of how a true crime story came about.You will be in that story with him,investigating,finding out answers,I love Jerry Bledsoe. Carlton Smith is famous for the way he covers the court case so law students love him.I also love autobiographies and the Scott Peterson case has provided a lot of those.
-16- Can you recommend a few True Crime sites or blogs, that have made an impression on yourself.
I still have to find another blog that does reviews on true crime books.I would love that but so far no luck. But I have quite a few blogs I follow which report on crimes
Bonnie's Blog Of Crime http://mylifeofcrime.wordpress.com
True Crime Talk http://truecrimetalk.blogspot.com
Women In Crime Ink http://womenincrimeink.blogspot.com
In Cold Blog http://incoldblogger.blogspot.com/
-17- From comments where would you say the bulk of your viewers are from.
Definitely from the US.That's another thing I found out by blogging.I am sure the nicest people on earth come from the US.I had until now only ever met 1 American and that was when I was 10 and he helped my mom carry her bags because she was travelling by herself with 2 kids.He had married a girl from the Seychelles and was taking her on honeymoon.
- 18- Do you find that you get hard core True Crime addict or is it more a little of everybody everywhere.
No hard core True Crime addicts yet.Mostly I have found people who love reading and who are now considering reading true crime books which makes it all worthwhile.
A. Has anyone ever comment on your style of reviewing
I have had a few "nice reviews" but no comments as to the style of review,I think more so because I am not very
consistent with how I do my reviews.If a book has made me very emotional then I rant and rave.I am perhaps a little too emotional and inconsistent.
B. What are some of the feed back you get about your blog.
Usually along the lines of nice blog. Glad I found you(I love those). I got a comment compliment "passionate blogger"  also recently. I still have to find the one spot where true crime addicts congregate and then we'll see.
-17- Any tips for new and future blogger.
First and foremost blog about something you are truly passionate about.This reminds me of one blog I started (part of the online course)on "living a stress free life" and what a joke that was.Me,giving advice on stress?I thought I should end that before I got sued by a stress guru.
Make friends.Life is nothing without good people in it.
One more thing do NOT do summary posts via feedreader.Rather have the whole post showing.Summary posts seem to irritate the readers.
Another thing is most people seem to be irritated with "comment approval" which I have but I find that it helps me read all my comments which I like to answer personally to each one.So that one's a choice I guess.I still have to "tweak" that one.
-18- Sneak peek at any future plans for the site or any upcoming events for you, and let us know where else we can find you on the web.
More book giveaways,I need to catch up with reviews of my "old" true crime books,more writer interviews.I would love suggestions as to what would be interesting to have on my blog.
http://truecrimebookreviews.blogspot.com/
http://www.facebook.com/yvette.kelly
http://twitter.com/yvettekelly