Ever so often I revisit one question from my Guest Bloggers interviews and toss out a question to my reader. I have been in a reviewing slump this week and this topic was most apt for me. It reminded me of why i got into blogging
I have snip out the question "Any tips for new and future blogger" from a few of the post and given my guest answers below. For me it's always nice to review the tips to making blogging not only a success but gives me a chance to fine-tune or revamp stuff that are getting old and dated on my blog.
What's your tip for blogging – add it below and it will be moved to the post.
I wish you all a great week in reading…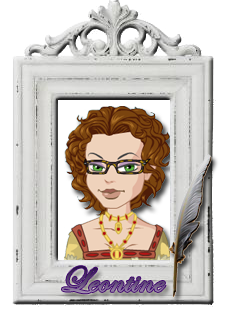 Leontine – Leontine's Book Realm
-- Any tips for new and future blogger.

I don't think there is one more important than enjoy what you do with your blog!

Think about the template you have to choose when setting up your blog. Some are easier to use with HTML changes then others. I think the minima template is the most easiest to adapt in personal preferences.

Do research. These days you have websites that offer free templates which are beautiful and fun. It saves tons of time while you still have an incredible look of your blog.

Anyone who is new to blogging will learn along the way but know what you basically want with your blog and expand from there.

http://erotichorizon.blogspot.com/2009/06/leontine-leontines-book-realm.html
 Yvette – True Crime Book Reviews
-- Any tips for new and future blogger.

 

First and foremost blog about something you are truly passionate about.This reminds me of one blog I started (part of the online course)on "living a stress free life" and what a joke that was.Me,giving advice on stress?I thought I should end that before I got sued by a stress guru.

Make friends.Life is nothing without good people in it.

One more thing do NOT do summary posts via feedreader.Rather have the whole post showing.Summary posts seem to irritate the readers.

Another thing is most people seem to be irritated with "comment approval" which I have but I find that it helps me read all my comments which I like to answer personally to each one.So that one's a choice I guess.I still have to "tweak" that one.

http://erotichorizon.blogspot.com/2009/07/yvette-true-crime-book-reviews.html
 Sassy-Brit-Alternative-Read.com
-- Any tips for new and future blogger .


Where as I encourage bloggers to go for it, I would also recommend that they take things gradually and be sensible about how many books they can actually read within a reasonable time scale. There are a lot of authors out there in need of reviews, and just like I discovered, it can get pretty overwhelming if you are doing it all on your own and just grabbing everything that comes your way. It is still something I have to keep in the forefront of my mind, as it is very tempting to say yes to everything. Bookaholics , like myself, need their fix, and once you start, like any addict, it's hard to stop! Along with the fun of never ending freebies comes responsibility, and the fact that several people are relying on you.

http://erotichorizon.blogspot.com/2009/07/sassy-brit-alternative-readcom.html
 Kristie(J) – Ramblings on Romance,etc
-- Any tips for new and future bloggers

 

I think the most important thing is 'be yourself'. We all have a different 'voice', a different style, different everything.
Have fun. When it becomes work, I think you need to step back and remember why you started in the first place.
If you are going to be 'off' blogging for a while. Even though many of us never meet, we really do become friends and if you disappear, just if a friend vanishes in real life, we worry,
In order to get visitors and have comments and discussions, visit other blogs and leave comments. Whenever someone new visits, I always 'go to their place' to visit.

Don't blog for hits. Sure I think we would all like the kind of traffic that DA or Smart Bitches get, but for the vast majority of us it's never going to happen. But if you get caught up in the number of visits you get, it's easy to lose focus and lose your voice.
Respond to commenter's. I try to do it as often as I can. I'm not always successful - things come up and I'm away from blogging for a few days at a time sometimes; that happens to everyone, but don't ignore commenter's on a regular basis as chances are you will lose them as visitors. There was one blog I visited and often left comments. The blogger never acknowledged any comments by myself or anyone else. I don't go there anymore.

 http://erotichorizon.blogspot.com/2009/07/kristie-j-ramblings-on-romance-etc.html
 Kat - Book Thingo
-- Any tips for new and future bloggers

Depends on what you're blogging for, but in general, I'd say be honest but try to be accurate in how you

express yourself. It's a terrible thing to have someone come and rip you a new one because they misunderstood what you were trying to say. My second tip is not to take anything personally even when it sounds personal.

http://erotichorizon.blogspot.com/2009/02/guest-blogger-kat-book-thingo.html
 @Lea
The issue of gradual growth and being consistent is the most important thing I think. It takes time to build a readership and being faithful to that viewership is so important!!
I also think Kristie's point about being yourself and not setting the bar too high is key, it is, as she says supposed to be fun!
 http://lea-closetwriter.blogspot.com/