This week we are going to look at the things that make blogging not only easier but fun as well. I have had a blog for more than a year, but have actually seriously started blogging less than a year.
During this time i have gone through so many phases and stages – all while tearing my hair out and relying heavily on some really fantastic bloggers.
The first thing i had to overcome was this dark valley called HTML, i am still not at the phase where i would like to be with my knowledge of HTML, but i am versed enough to do the minor and sometimes major changes to my blog – without it all going belly up.
This week i am going to be dealing with the things that make blogging not only easier to manage, but also to have fun with it as well.
Uploading Post
When i started blogging – i was lucky enough to have done some research and found WINDOWS LIVE WRITER..
This is  neat piece of software that allows you to upload all post to as many blog as you have without actually logging onto your dashboard.
I have never actually posted directly onto my blog from BlogSpot/Wordpress or Livejournal  itself. All my post go through WLW. Other than the ease of use the WLW provides, it also save a copy of every post on my hard drive – so if my blog goes belly up, my posts are protect.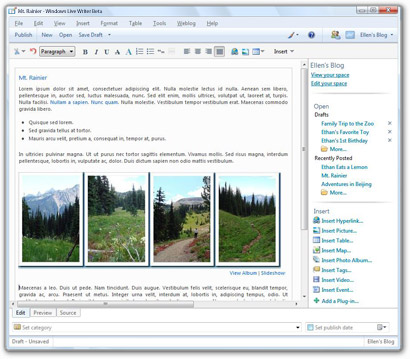 To get a honest opinion on WLW – visit Paul Stamatiou - Review WLW
Browsers
I can't elaborate on this point enough – YOU NEED MORE THAN ONE BROWSER – when blogging, as most little glitches can be ironed out by logging into the right browser or just logging onto another browser where possible.
The most popular ones out there now are Internet Explorer, The World, Opera, Mozilla Foxfire, Netscape, Chrome, Maxathon. For Mac users Safari is your browser….
I have at least four different browser on my PC for the mere fact, that some content don't work on some browser and i have stopped using IE about 4yrs now and as most application are made for IE, it took me a while to find out what works with what. However my two constant are Chrome and Mozilla Foxfire.
Display
It's nice to have graphic on your blog and it is always a vital tool for promoting books, art, interview or anything that's your particular interest.
As long as it does not hamper the speed of which my blog load, i use what ever is best suited to promote the necessary books on my blog.
Some cool widgets for books are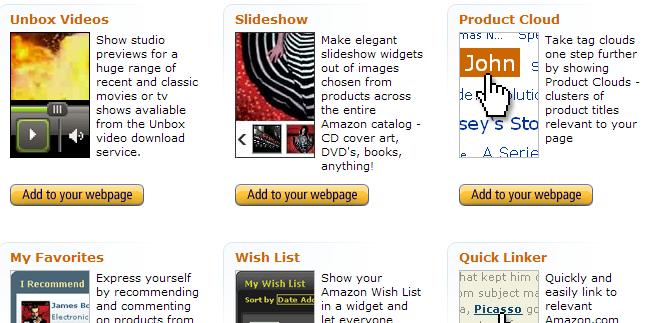 Amazon - https://affiliate-program.amazon.co.uk/
Photobucket - http://photobucket.com/
Individual blog – picture management system..
Flickr - http://www.flickr.com/
Picassa - http://picasa.google.co.uk/
Networking
Have you spread your wings and put your blog out there for other people to find out about, or have you linked your blog to names or address that you might have had before or even since the time you have set up your blog.
Some Popular ones…..
Twitter - http://twitter.com/
Facebook - http://www.facebook.com/
Myspace - http://www.myspace.com/
StumbleUpon - http://www.stumbleupon.com/
Digg - http://digg.com/
Technocrati - http://technorati.com/
Some one who goes into a bit of the how's and why's of networking site is That MLM Beat – see their take on it all.
Squiddo does a really good article on the Pros and Cons of Social Networking.
The Online Libraries
I love my online libraries, i would like to say i find time to update them as often as i would like, or even that i find time to make connection with all the people i have on my friend list – but i do try.
However, i have found that since going eBooks, the online libraries have been a phenomenal help in keeping a true log of which books are in my library. 
Do you have another method of uploading post or have you found another little magic wand widget that makes your blog stand out, or make it all that easier to manage. I as well as other bloggers are always on the lookout for these little tools.
Add your contribution on comment and it will be moved to the post, for all to enjoy.
Enjoy the week… in blogging