This week blogger is someone I have been watching even before she set up her site. I found her on book blog and she had the ingenious idea of actually giving a pre - warning of when she will be opening her blog and what to expect when she does and she has not disappointed us.
It's always a pleasure to lurk on Dani's blogs especially on interview days.
She's really easy to get on with and I find her most helpful, her blog is some of the most fun I have going through my blog list, as she drags me all over the net, introducing me to something new and something different. I have one blame to put at her door - my TBR pile have never been bigger. 
If you have not yet found Dani - Confession of a Romance Book Addict blog - here's your chance, please join me today in welcoming her to Erotic Horizon.
1.Tell us about the name of your blog -It sounds quite straight forward , but is there a story behind it.
I wasn't much of a reader when I was younger, I only read what was "required" for school. I didn't start getting into reading until January of 2007 when my mom bought me Marley & Me for Christmas. I read it, loved it, and wanted to read more. I went to the store and was passing by some Harlequin Blaze books when quite a few of them caught my eye. I read the blurbs and thought, "Why not?" and bought them. After I read the first one I was hooked. I couldn't get enough of reading romance. I always had my nose in a romance book and my mom said that I was bit addicted to reading them. Plus, I loved telling my friends about the books I had read and what I thought about them. That's how I got the nickname, The Romance Book Addict. I randomly decided to start a blog and started brainstorming ideas for it in November 2008,  but I didn't have a title... yet.
I came up with the title for my blog a few weeks later while lying in bed one night
tossing and turning. It just hit me like lighting. Since I love talking to people about romance books and since I'm a "romance book addict" the word confess popped into my head, I just threw the words together, and *TA DA* the title was born!
2.Now that you have gotten your feet wet -  blogging - best and the worst of blogging - so far.
Hmmm... well I'd have to say the best thing about blogging is getting to meet new people, make new friends, and find new to me authors. The worst thing is that I'm not having enough time to go to all the blogs I used to visit frequently.  Since most of my time is focused around my blog it's a bit hard for me to get to visit ALL the blogs I used to before I even started blogging. :(
3.Tell us about the direction in which you want to take your blog.
I'm not really sure. I guess I just want to go with the flow or go where ever it takes me, so to speak. I really just want to share with people how much I love books and I'm accomplishing that every day.
4.Being a fairly new blogger, can you let us know how much time you are realistically investing in your blog at the moment and how much rigid do you have to be with time management.
I'm currently unemployed :P and my time is spent mostly taking care of my grandmother and working on my blog, doing research for it and such and of course reading, among other things. I couldn't really tell you exactly how much time I'm investing in my blog it varies from day to day, what other things I have going on and such.
5.You have jumped right in and started features which some blogger not only take a little while to get into, but pace themselves as well - how challenging have you found starting new feature so far.
I have? LoL I guess you're right, I did kinda just jump right in. It wasn't really all that challenging. I did a lot of research
before I even launched my blog so I had a ton of ideas flowing around in my head and I still do :D . I've been having a lot of fun with it and honestly if I wasn't having fun then I wouldn't be doing this.
6. Any lessons learnt - tell us some of the do's and don't s.
I myself am still learning. I'm sure I'll even continue learning more and more things throughout my blogging journey.  Just have fun and pace yourself, don't rush into anything or you won't end up enjoying it, and don't let anyone tell you that you can't. I actually had a fellow blogger try to discourage me from starting my own blog, but that just made me even more determined to start one, but DON'T be afraid to ask a fellow blogger a question or for help on something I've met many more bloggers who are very supportive of what I'm doing and they're very helpful as well. So, don't hesitate to ask!
7.Where else can we find you on the net.
I actually have a page on my blog of all the other places you can find me on the net. Here is the link: http://confessionsofaromancebookaddict.wordpress.com/where-else-you-can-find-me/
8. We can't leave without a few questions on your book - What do you read and your reading habits as it stands now.
I read mainly Romance, but have just started getting into reading YA books. I also read pet stories like Marley & Me.
9.Some of your fav - What are you looking out for and the author you just can't get enough of.
This is gonna be tough...hmm lets see some of my favourites books are:
Playing With Fire by Gena Showalter,
Marley & Me by John Grogan,
Sugar Daddy by Lisa Kleypas.
Authors I just can't get enough of:
Sarah Mayberry, Gena Showalter, and Stephenie Meyer.


Authors I'm looking out for:
Judi Fennell and Kim Lenox
  10. Can you give us a few recommendations of upcoming books for the next few months to watch out for.
Oh, there are tons of recommendations I could give you, but I promise I'll keep it to a minimum.
In March, Joey W. Hill's A Vampire's Claim is released. It's the 3rd book in her Vampire Queen Series.

In April, Cynthia Eden's Immortal Danger releases.

In May, Kim Lenox's So Still The Night is released. It's the 2nd book in her Shadow Guards Series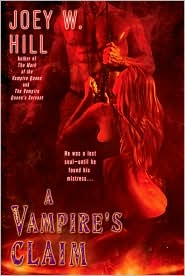 11. Tell us what impact you think bloggers have on the book industry.
I think bloggers have a big impact on the book industry. We all play an important part. Bloggers help to spread the   word about authors and their books.They also help to get book recommendations and book reviews out there for other people to discover.
 12.- Sneak peek at any upcoming events on the blog.
More giveaways and guest authors! I'm currently in the process of signing up a bunch of authors for guest blogging so keep an eye out on the list (you can find it in the sidebar on my blog). I'm also starting a new feature... movie reviews... though I haven't came up with a title yet... so keep your eyes peeled. :D
13. Tell us about some of the things you are most passionate about.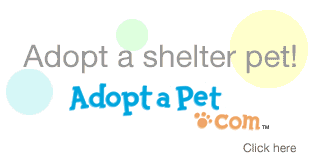 I'm a big animal lover. If you've visited my blog then you know about Bubba Dog and my other pets. I'm against animal abuse/neglect of any kind. I support a lot of the animal rescue groups/sites and my local animal shelter as well. I also support animal adoption, most of my pets are adopted/rescues.
I'm also really passionate about photography. I take pictures of pretty much anything, but my favourite subjects are my sister, my pets, and nature. If you're interested in checking out my photography then you can check it out
on my Photoshop profile. You can find the link to my Photoshop profile on my "Where Else You Can Find Me.." page which is above in Question 7. I also enjoy making graphics. I created/made most of the graphics on my blog including my banner.