This weeks guest is Amber from the blog AMBER KATZE'S BOOK BLOG. I have been following Amber's blog for the past six month and all I have to say is - what a rush. Firstly the thing that attracted me to the site  was the colours, I am visually challenged when it comes to colour and Ambers site does weird and wonderful things to my vision - you have to jump on the site to see it - it just great.
Secondly - she actually does have a knack for this wonderful event we call reviewing, not only does she objectively look at what's on offer, but without getting too long winded and forceful with her opinion - she takes the time to get behind what the author is trying to convey - whether the author succeeded or the attempt needed a whole lot of rework is dealt with in a most tactful way in Amber's reviews. It's always a pleasure reading her reviews.
I have found a whole bunch of books that have subsequently made it onto my bookshelves from her reviews. Her guest spot are also events not to be missed. If you want a bit more than the splashy bio of these authors - jump onto her site and check out her  ATHOURS INTERVIEWS section.
Amber has her fingers in a whole lot of pies on the net and as usual not wanting to give away too much much info from the interview, she reviews, does a little editing - OK a lot of editing, get on with the day job and is quite happy to have some of our favourite authors carry her away in the wee hours of the morning through their books.

Please join me welcoming Amber - It is a Pleasure to have her with me today.

Q - What's your speciality area and why you got into it. (genre, your reviews)

A - A couple of years ago I joined a book reading challenge.  All you had to do was read 100 books in one year.  I knew I could do it and that it wouldn't be much of a challenge but I joined up because so many of my online book friends were taking part.   I can't remember which site we were using but every time one of us finished a book we would report in and make a post letting the group know what book we had read and alot of us wrote mini reviews.
I think I was the second person to complete the challenge and it was only March or April.   I proudly clicked the box to say I had read my 100 books and then I found out I couldn't post anything anymore.  A few people said they missed hearing about what books I had read and some said they were using my mini reviews to decide if they would buy a book or not.  I felt quite sad that I couldn't share my book experiences with my friends anymore and then someone suggested a book blog.

I was a little skeptical at first.  I think I actually started one somewhere and just didn't know what to do and made loads of test posts and gave up.  Then an online friend of mine, Oriana, sent me some links to help my lack of html knowledge and then sent me something that gave me the boost I needed.  She sent me my blog header.  That design really captured me and the genre I love.  I didn't give her any imput at all, she just sent it to me one day and I loved it.

So that is how my paranormal book blog came about!

 Q - Along with your blog and 'Bite Me', what else do you get involved with on the net, and how did it all started - especially your involvement with Bite Me Magazine.  
A - First I have to say that Bite Me magazine is Arlene Russo's baby and I was really lucky to get involved in the magazine and hope I will get to add book reviews to future issues.  Unfortunately over the last few months I haven't had much time for Bite Me but it isn't a regular publication so I have no idea when the next issue could be out.  I have a full time job that creeps into my free time alot so reading is my total escape from it all.  I did start a Bite Me blog but right now it isn't active due to my time constraints.  I just hope that one day it will take off.

I am involved in quite a few book sites on the net.  The original book related site I got into was Bookcrossing.com.  I am pretty sure that if it wasn't for Bookcrossing I wouldn't have become such a book-a-holic and met such wonderful people online and in real life.  I also followed alot of my online book friends to Bookobsessed.com.  We chat about books,   swap, trade and have book fun ;)  I love the people over there and they are extremely supportive if I need to let off some steam or ask for advice.  I have also been seen over on Bookmooch.com, Goodreads.com and Librarything.com.  Although I find I just don't have enough time to keep involved with so many sites and only check in with those now and again.  
As far as book reviews go I used to write the book reviews for an online magazine here in Vienna.  I also used to review books over on Front Street Reviews and try to add my reviews to the Internet Book Database (http://www.ibookdb.net/).  Now most of my review requests come from the authors themselves or through Paranormalromance.org.  Which is actually quite alot to get through some months!

 Q - While blogging gives away a piece of our identity - do you feel you have changed (become more adventurous / more aware) since blogging.
A - One of the things I wasn't sure about when I started the blog was if I wanted to actually blog about myself.  Sure writing a review about a book gives the people reading the review an insight into who I am but did I actually want to post about my day?  What I like to eat etc?  So I have kept to the reviews because the site isn't about me but the books, authors and maybe even some other cool paranormal stuff I heard about and want to share.   Otherwise I am keeping my identity over there to myself, although it isn't easy ;)

Have I changed?  Sure I have.  I spend more of my online time on my blog that I don't even get time to look at other peoples sites anymore :)  With reading and reviewing, contacting authors, writing interview questions etc it is like having a part time job.  However it is something I am enjoying and I still can't believe I got the guts to start asking authors for interviews!

Q - What would be your ultimate blogging experience (you may have experience it already, or it could be a wish)

A - Well I guess the ultimate experience is constantly happening through the total support I have from a variety of authors and friends.  Although a big wish would be to actually be able to do this full time.  Read and review as a proper paid job would be a dream come true!
Q - One or two of the most memorable events on your blog.

A - That is a hard question!  I think ever author interview is a memorable event for me ;)  Although seeing my latest blog stats really made my day.  I have on average 600 visitors a week and 300 signed up for my newsletter and I still can't

believe it!  I am sure other sites have alot more than that but for me and the paranormal genre it is an achievement!

Q - Your blog and "Bite Me" leans more toward the darker element of the romance genre - what sort of girl do you think you are Vampire or shifter. 


A -  Oh I am a vamp all the way!  With a twist of witch ;)

Q - With Paranormal creatures being romanticised by authors, artist and reviewer - is this a good thing and where would you like to see this going and some of the best and worst of the changes you have experience so far. 

A.I have to admit that I was pretty sure I was going to hate the first paranormal book I tried.  It was a 'bookring' on 

Bookcrossing that sounded interesting enough for me to sign up to.  I had been stuck in the mystery and chick-lit genres and knew I needed something new to read before I gave up on being a regular reading.  However the genre grabbed me because it is a great way to escape from real life because it is so unreal.  The romance for me is just an added extra...

The best changes so far is the fact that we have so many new great authors coming on into the paranormal genre.  I have been reading some great debuts lately and there have been some amazing new series over the last two or three years.

 Worst changes???  I have to say that while I loved Trueblood (based on the Southern Vampire books by Charlaine Harris), Moonlight (by Tanya Huff) and even Twilight (which finally opened in Austria this week) I wonder if bringing the books  onto the big screen and TV is too much?  Will it stop people from reading the books? or is it encouraging more people into the genre?  Don't get me wrong!  I will watch anything they make based on the books I read and I think it is amazing for the authors.  Mostly I find it ruins the image I had of the characters in my head...sometimes they mess it up...etc

Q - Can you give us a sneak peek at future plans for your blog and if you are able to divulge any future plan for "Bite Me".



A -  I really have no idea.  As I said it is Arlene's baby and I only got involved with the last issue.  If I had some more time the blog would finally surface but right now with my job being the way it is I don't see it happening!

Q - I can't leave without getting some of the best read for you and also some of the books that could probably use a lot of
rework.


A - My first best read I have to mention is Kim Harrison.  It is thanks to her I got into the Paranormal genre at all.  Her first book in the Rachel Morgan series was that book I got in the bookring I mentioned above.  I was only half way through the book when I ordered the second part and then Amazon started giving me recommendations and I went from there.



Some of my best reads over the last couple of years are The Crow Trilogy by Jeri Smith-Ready and The Study series by Maria V. Snyder.  Funnily enough both of them are more fantasy than paranormal but are really excellent reads that I always think about when somebody asks me to recommend them something new.


I could go on and on for pages about some other best reads.  I find it hard to decide on one ;)  You need to check out my blog and find out more hehe.  Although I will mention the book I just finished because it made me think back to my first paranormal experience with Kim Harrison's books and it was fantastic.  Red-Headed Stepchild by Jaye Wells is a must by if you like the genre or if you want to try it ;)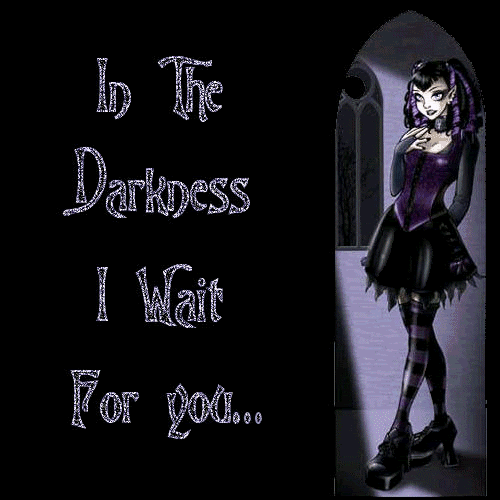 Q - Last one I swear - I love visiting your blog, but I must ask about the dark colours and styling, is this a personality thing or just going with the flow of the paranormal genre.  

A - Well I already mentioned about the Amberkatze's Book Blog logo at the top of the blog.  I am totally in debt to Oriana for that design and I don't think I could ever change it.  The design totally has everything in it I would have wanted.  A witch, a cat and a spooky looking house!  The black and purple theme come from my favourite colours and were also for me more 'paranormal' looking than most combinations I tried.  So I guess in the end it was a big of my personality and the paranormal genre that influenced it all.

Q -Tips for future bloggers?

A - Don't expect anything too soon!
I only started off writing mini reviews for friends.  Then started writing longer reviews because other people started visiting.  Then I was doing an author interview once a month because I met some nice authors online.  Now the interviews are up to once a week because I have so much interest from both the authors and blog readers.  I am also getting books from publishers and authors which is big for me because sending to Europe isn't really cost effective for some.  This has all taken me two years to achieve and it has been fun even though I didn't plan it! 

As long as it keeps being fun I will keep it up.

Thanks for having me as a guest!  It makes a change to be on the other side of the questions ;)