This week guest blogger is no stranger to jumping in and starting something new as I am doing with my Guest Blogger project. Victoria or "Phantom Inkheart" is the operator of two blogs  http://lottes50.blogspot.com/ and  Read Your Name Challenge: 2009 which is her own book challenge blog that she is hosting this year. 
Victoria's blog is about the extraordinary, the little known about books, the one's that never make grade. She delves right into them and thrill the reader with her easy on the eye's style of writing and of course her fair and honest reviews.
There are two particular highlights to Victoria's blog, one  - you never know what name she will be calling her blog next, always a thrill guessing the meaning and secondly "Bobs Recommendation" - this is the section where (Her fat cat Bob as she quaintly puts it) you can find her recommendation for a really good book to read. On her recommendation I'm on my second in the Inkheart Trilogy.
Please join me welcoming Victoria (A.K.A.) Phantom Inkheart.
Why do you blog

I first started blogging because I had a huge desire to just talk about books. I still carry that with me. I love books. I live for the next great story for my heart to collect. For the next character to make me wish were real. For all the things those characters deal with that I could only be brave enough to live through by reading a book. I always try to find a book I don't see on many other people's blogs, or one that is not in the terribly main-stream, because it makes me feel more original as a reader, though I must admit, sometimes those popular titles do catch my attention and hold onto it, and I love sharing my thoughts on those books that were really worthy of my time, and sparked something in me.

What's your speciality area and why you got into it.
I consider my specialty area to be generally fiction. It's pretty much all I read. I rarely read non-fiction. I just always have such a hard time getting into it unless it's a subject/person that I have a particular interest in. I say "generally fiction" because it's hard for me to pin-point a certain...sub-genre of fiction. But if I really had to, I suppose it would be historical, historical romance, and fantasy. I love stories that are really different from my own everyday life. Stories that  contain creatures I could only dream of meeting and knowing, and situations I can't imagine myself ever being in. (But then again, who knows!)


Best and worst of the industry for 2008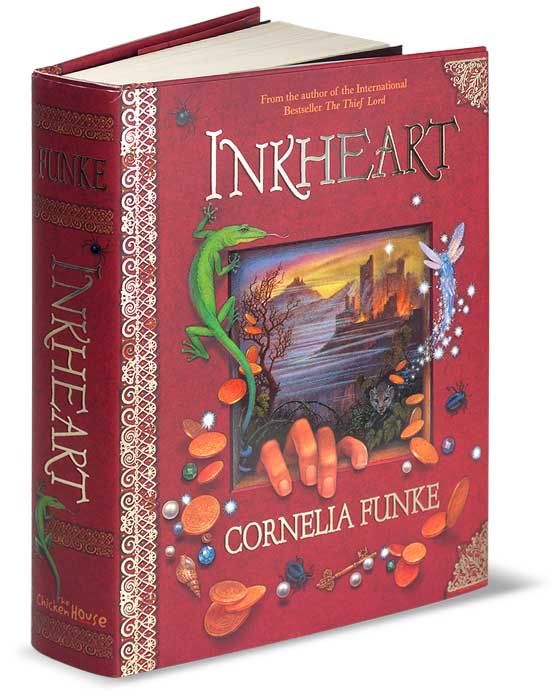 Hrmm. I don't think I can really answer this question fully and properly, but I shall try anyhow. While I search the library catalogs every month for new (to me) reads, I don't really pay attention to original publication dates. Sometimes I find books that are reprints and are just new to the library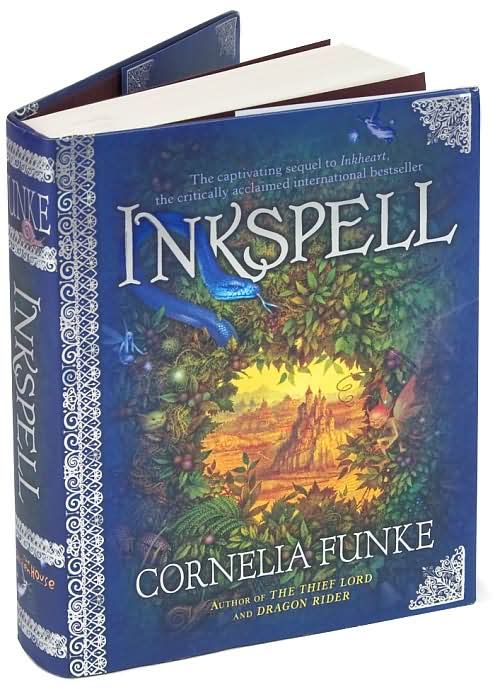 catalogs so it gets the most current release date. So I really couldn't say what truly newly released books were good or bad for the book world. I guess for Stephenie Meyer fans a best would be the release of her fourth book of her Twilight series: Breaking Dawn. Oh, a personal best for me would be the release of Inkdeath, the last book in Cornelia Funke's Inkheart trilogy, one of my  favourite trilogies. A worst...I heard Michael Crichton passed away earlier this year, that was pretty sad. I loved his Jurassic Park books. I can't really
  name any other things, because I don't really read any bookish news at all,  unless it's about one of my own favourite authors.

As we are the voice of the masses, what difference do you think we make to the book industry.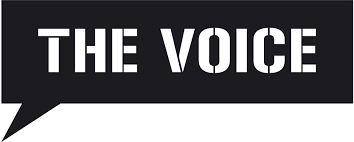 Well, honestly, for me, I rarely go by other blogger's' reviews or recommendations. Mainly because I find that most blogger's I come across don't have the same reading tastes as I do, therefore I rarely find a book that another blogger has reviewed and raved about. It comes down to personal taste, and I have a comfortable, picky taste in books. Meaning that I don't venture out of my genre comfort zone very often at all. Though, while browsing through all those blogs, I can't help but notice frequently reviewed titles, or popular genres. Such as, I come across a lot of thriller & suspense, romance & chick lit, and mystery - with dozens of reader comments, mainly of "I've read that too & loved it," or, "That's on my TBR list." So (after all my rambling examples!) I think it's safe to say that book blogger's have a pretty decent impact on other readers (with wider tastes than mine) for the book industry, on what books do well, and what books don't.
Things you want to do this year (2009) - no spoiler - general terms if this is a big project for you.
Things I want to do in 2009 with my blog are pretty simple. Just plain posting more often is one of them. I hate when a string of days goes by and I haven't posted a thing. I've joined more (fun) challenges this year, so hopefully that will help. I've also decided to host my own challenge in 2009,  I've never done so before so I'm really excited. Other than a few cuts from my sidebar and some new graphics that I've made, that's pretty much it. As a reader, I want to read as many new authors and books as I can, as usual. Also, I keep a written reading journal which I've fallen behind on, and I hope to finally catch up on writing my reviews in it in 2009.
Best thing about having a blog.


The best thing about having a blog, is the people I've met through it! I've met many an interesting blogger out there with it. Also, being able to share my views and reading thoughts is awesome, because I just love talking about books. I don't know any other readers like myself in my "real" life, and having a book blog has been great because now I can talk about books to my little hearts content with other readers that love books as much as I do.



Knowing that you have a following, how do you feel and how do you keep our interest.



Honestly, I am quite thrilled that I have a following. Because that means someone out there besides myself cares to read what I have to ramble on about. LOL. & That makes me feel pretty nice, and it makes having a blog that much more worth while. I haven't really changed my blogging style much, except that I cleaned it up a bit (my blog, that is) to make it look less cluttered, though I'm not sure I really succeeded in that. I do try to be more creative and funny in my writing though, otherwise I stick close to the original formula that attracted them to follow my blog in the first place.
While blogging gives away a piece of our identity - do you feel you have changed since blogging.


Well, no, I don't think I've become more aware since blogging, but I have changed my reading habits a bit. I tried reading more new-to-me authors last year and that really worked out great, I found some new favourites! Other than that, I think things with me are pretty much the same, unless there's a change I haven't noticed about myself yet.



The age old question - boxers, brief, pantaloons, breeches or commando.
Heck, I'll take all of the above! Except for briefs, those remind me too much of ladies underwear, just guy styled, and that plainly just gives me the creeps. I don't mind boxer-briefs though! Then again, I guess at the horrified sight of seeing said briefs, it could be fun to rip them off in a temporary wild craze to get them out of my sight.
In Her Own Word.


Oh, there are so many great literary men out there, I can't begin to tell you how many heroines I've imagined beaten to
a bloody pulp with myself as the victor. With her hero staring in disbelief at what a chance she never had, while I sneak up behind him and handcuff him and stow him away in my basement with the rest of 'em. Okay, okay, maybe that's too  much. :p One of my favourite men's is the Phantom of the Opera, even though he's just so damn hideous. Like dozens of other female fans I have it in my head that I could stand to look at him maskless, though deep inside there's a little person that says "No, you couldn't. You'd run screaming into the night, and then he'd have to kill you." But since the tortured phantom and all the tempting delicious drama that I can never get enough of that comes with him might be just a tad too
much, there's always Scottish Captain Liam Lockhart to the rescue! (from Julia London's "Highlander Unbound.") I don't know what it is about this big oafish hunk of a man, but boy would I love to find out what's under his kilt. There's also his brother Grif, and their fellow kilt wearing neighbour, Payton Douglas (complete with mansion full of servants), that both are equally drool-worthy and qualify for kilt removal ASAP.
This was so much fun, I would just like to thank you again for inviting me to be a guest blogger, so, thanks!



- Victoria